Creation of a brand and a communication campaign to disseminate Art in times of quarantine. Awarded as an innovation project in Communication and Art (AC - UCM).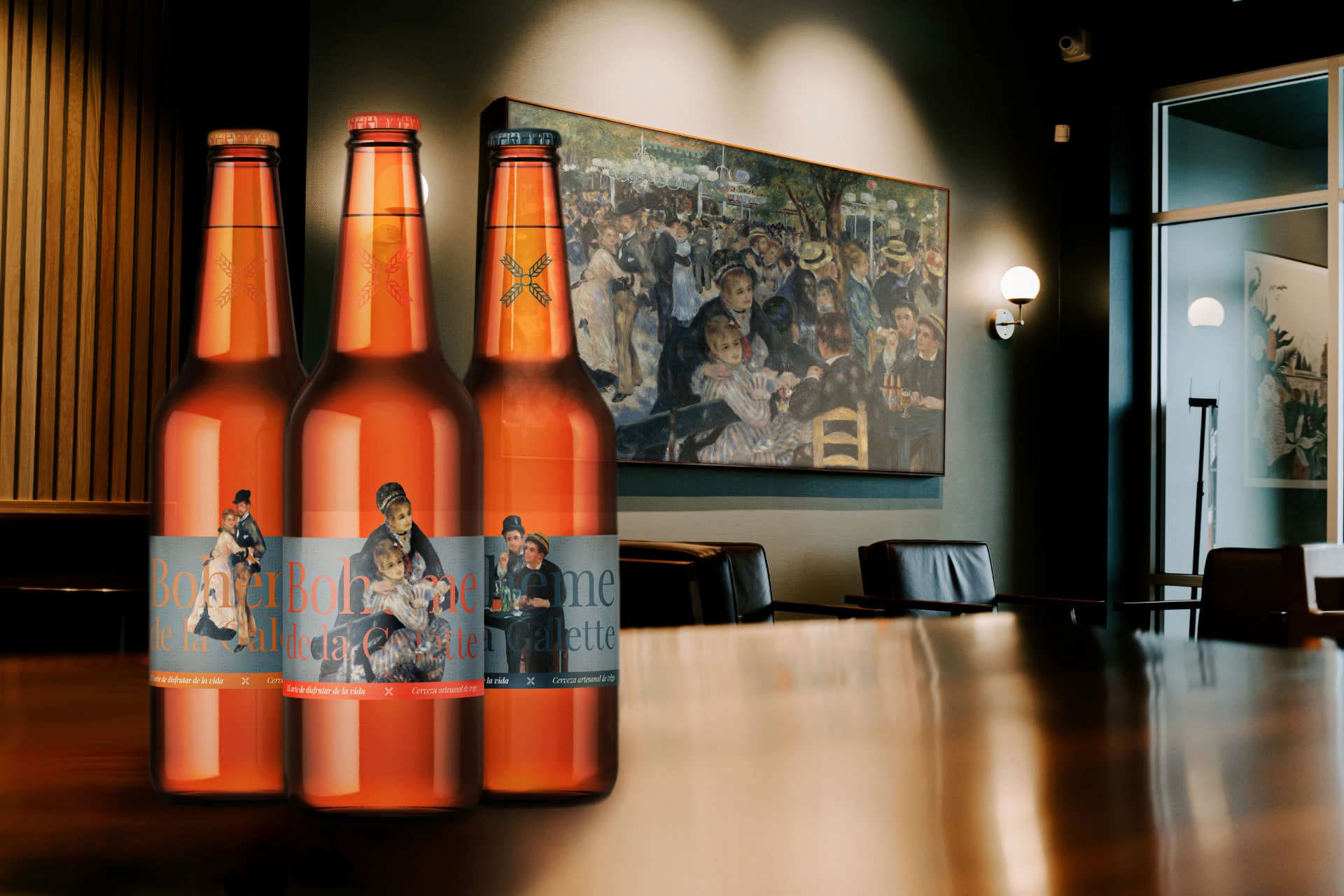 Our main objective was to disseminate and communicate Art through a work of art that we were passionate about and that would allow us to carry out a communication action. Moreover, being in times of pandemic, it was also necessary to convey a message of hope and joy. For this we chose "Dance at le Moulin de la Galette", an impressionist picture painted by Renoir in 1876 and currently on display at the Musée d'Orsay in Paris.
We created a coherent brand, composed of a flexible and dynamic visual identity. Then, communication actions were carried out for its launch, through social networks, a website, branded content (mini-documentaries) and advertising in traditional media.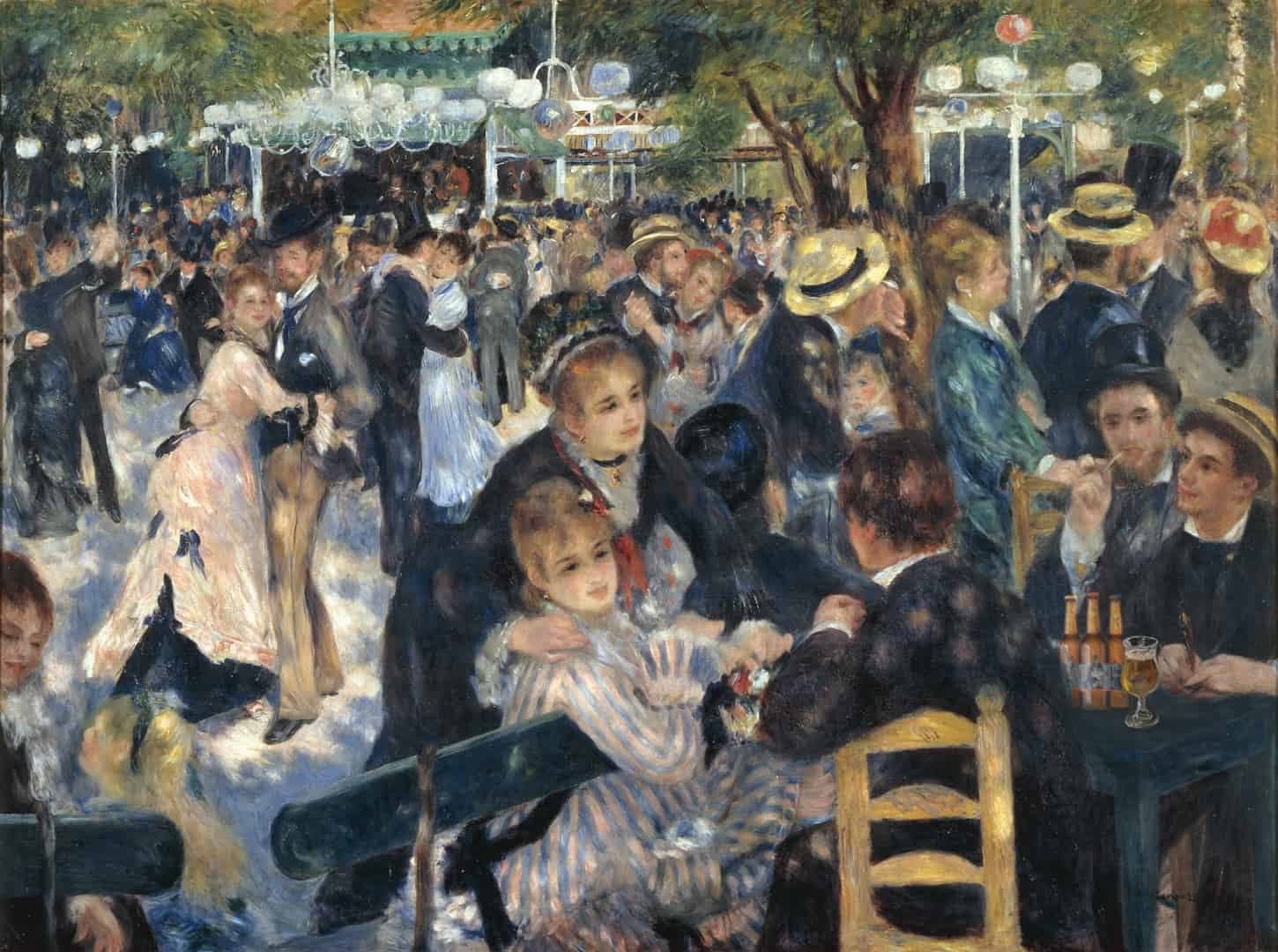 Renoir wanted to focus on conveying the joy and festive atmosphere observed at the Moulin de la Galette, omitting the negative aspects, such as the prostitution activities that occurred at these types of parties.
Le Moulin de la Galette was the picnic area where this dance took place, a place, which Renoir went to very frequently due to its proximity to the place. It is the most similar to a discotheque today, people used to gather to chat, dance or simply have a good time.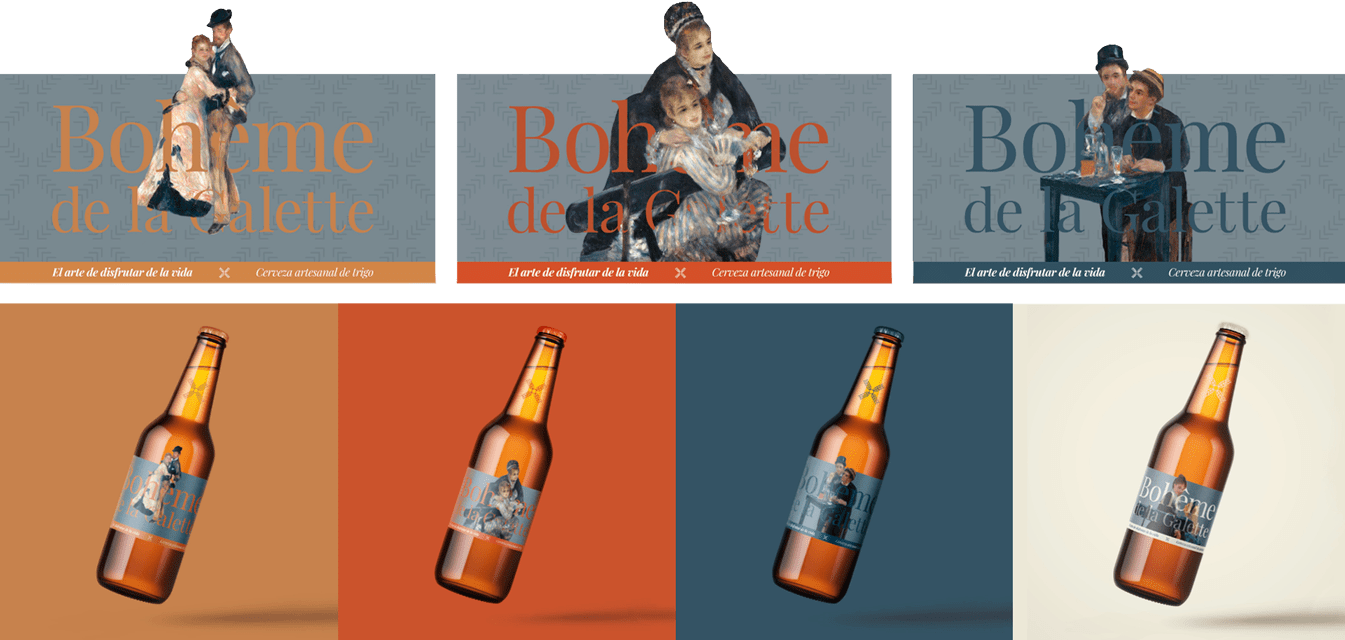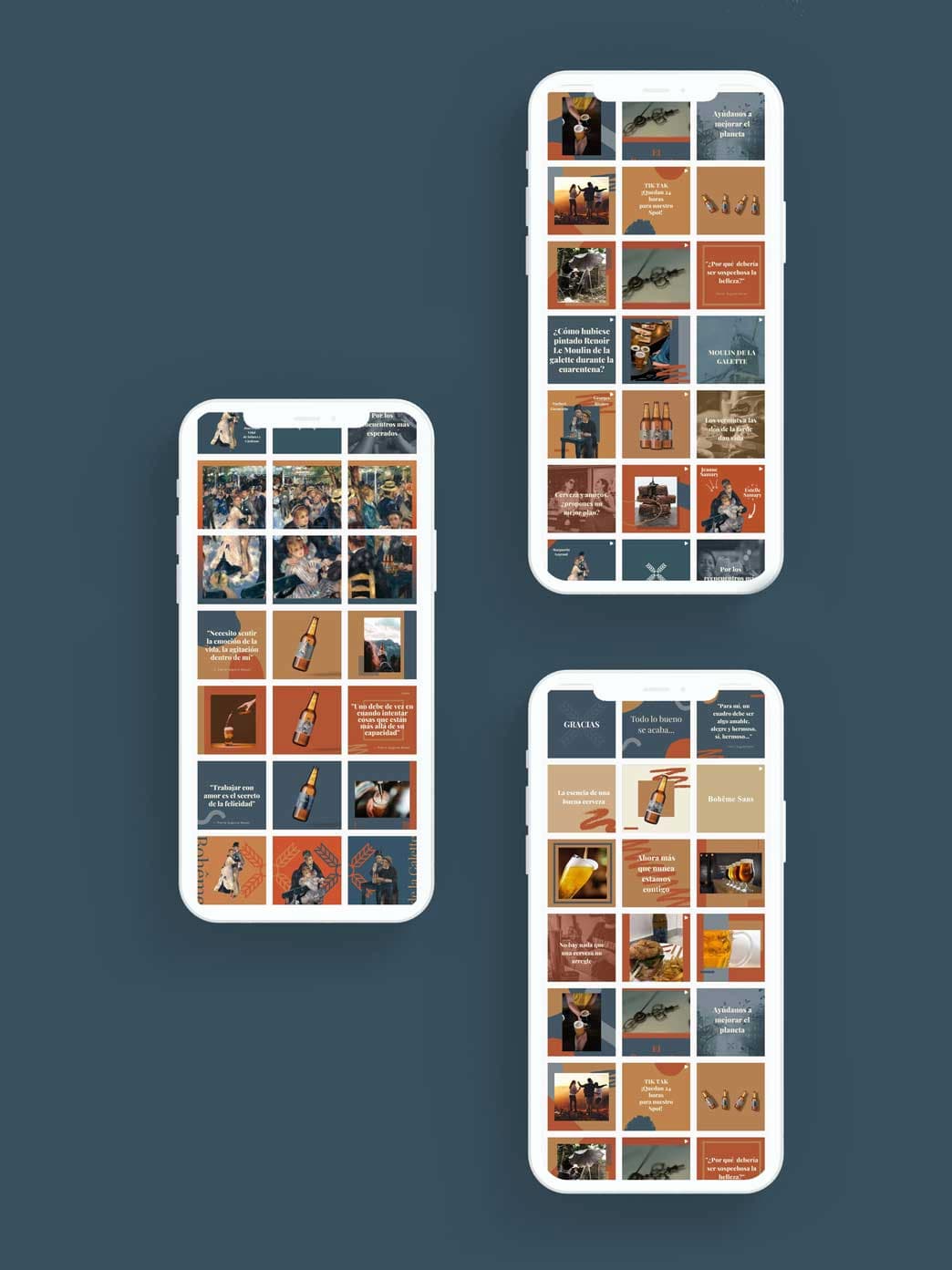 We had to create something simple, visual and effective. The logo represents the blades of a mill and, in turn, the raw material with which the beer is made, reminiscent of barley or wheat. We also chose a simple sans-serif typeface (Playfair Display).
Using a software, we extracted the colors most used by the artist in the work. From these, we picked a main color and three secondary colors.
To design the bottles, we cut out the main frames from the plan. As some characters were superimposed, some elements such as tables, bodies or benches, had to be digitally "reconstructed".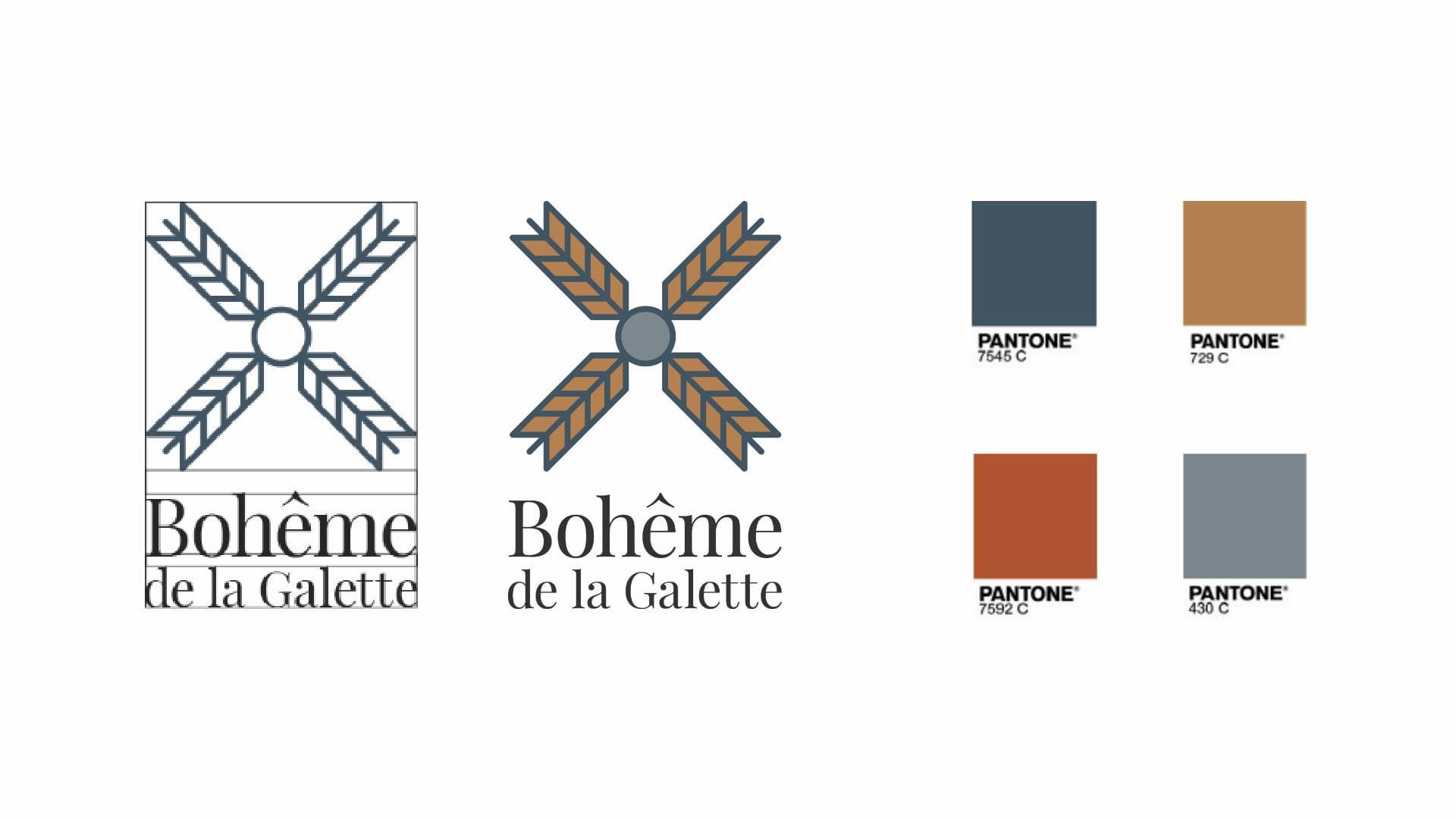 Ana S., Carmen R., Irene A., Desiret B., Laura R., Lidia B., María R., Stephanie T., Trinidad F., Victoria N. & Ignacio Vaxeras.
This project was awarded as an innovation project in Communication and Art (AC - UCM).