Legado: The Taste of Tradition
Creation of a brand based on the legacy of good coffee.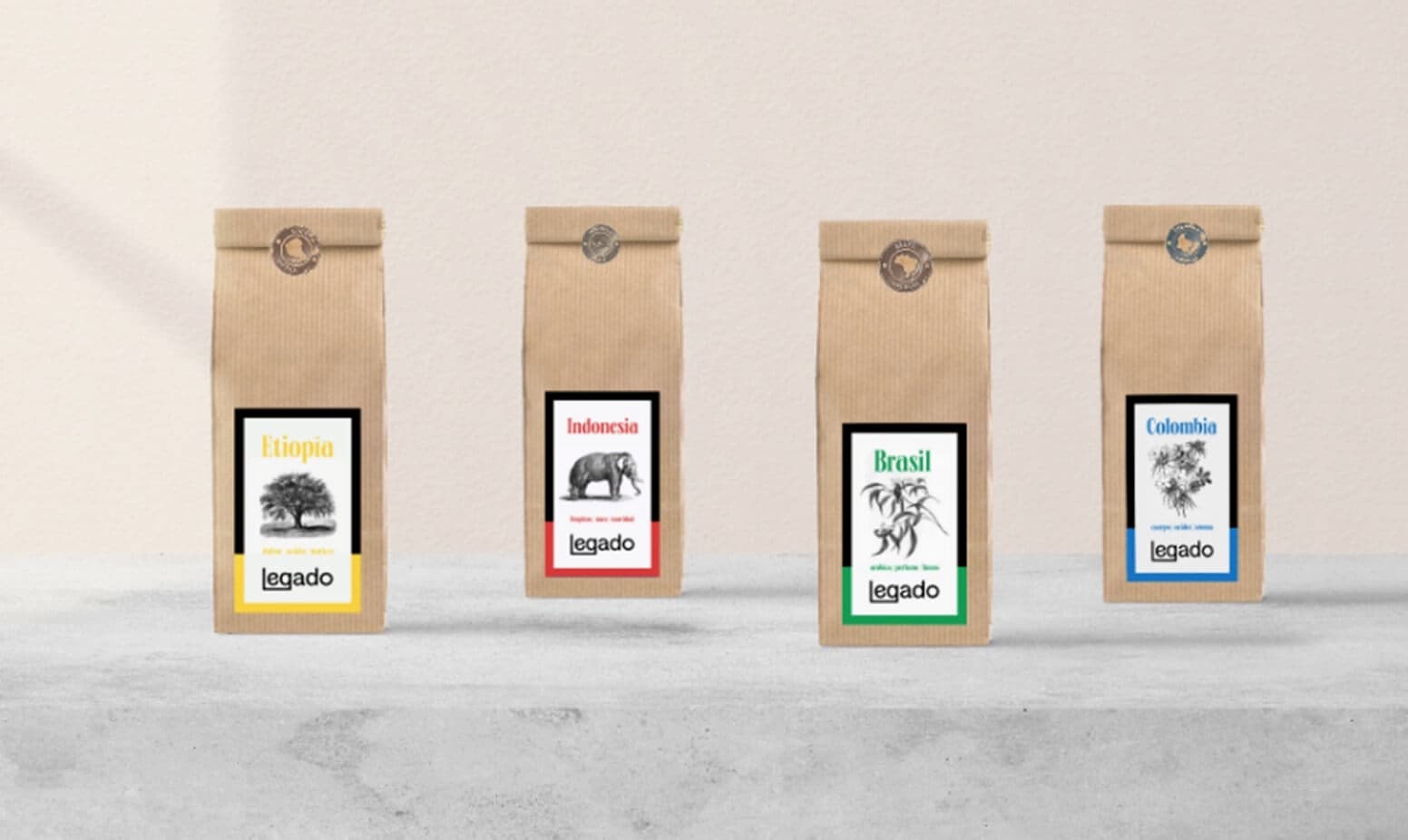 Nowadays the consumption of coffee products has become so normalized that the work behind it and the choice of a quality coffee has been discredited and forgotten, which is why it is so important to be faithful to the legacy of good coffee.
Legado is a (fictious) coffe brand built around the concept of enjoying moments outside the hectic day-to-day life, with our loved ones or in solitude. For this reason, we created a brand that is close to us, based on tradition.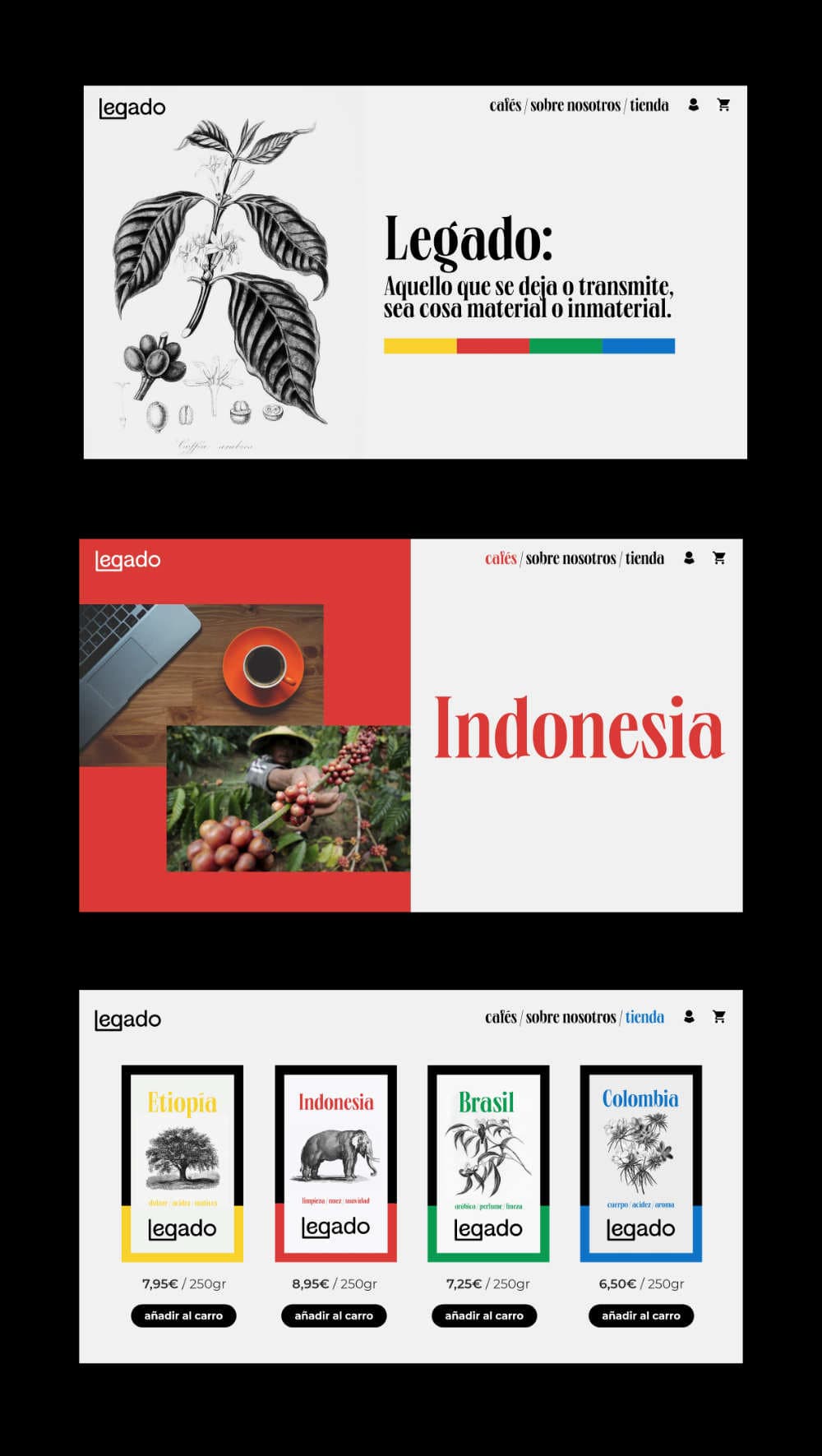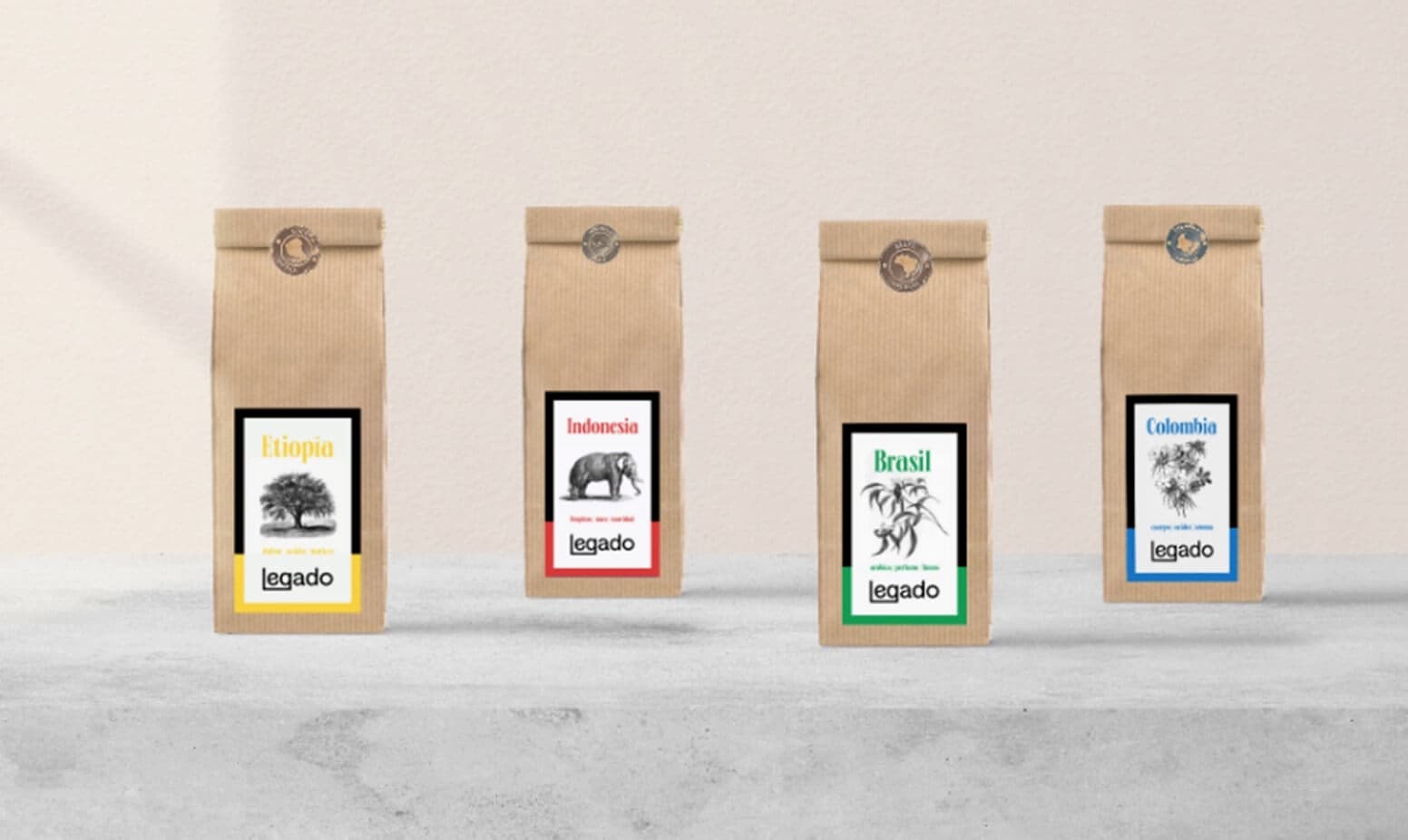 The color assigned to each coffee variety is linked to the characteristics and identity of the different countries that make up our product range. Yellow for Ethiopia (representing the sun in its flag), red for Indonesia (symbol of the value of its land, also present in its flag), green for Brazil (diversity and nature) and blue for Colombia (sky and purity).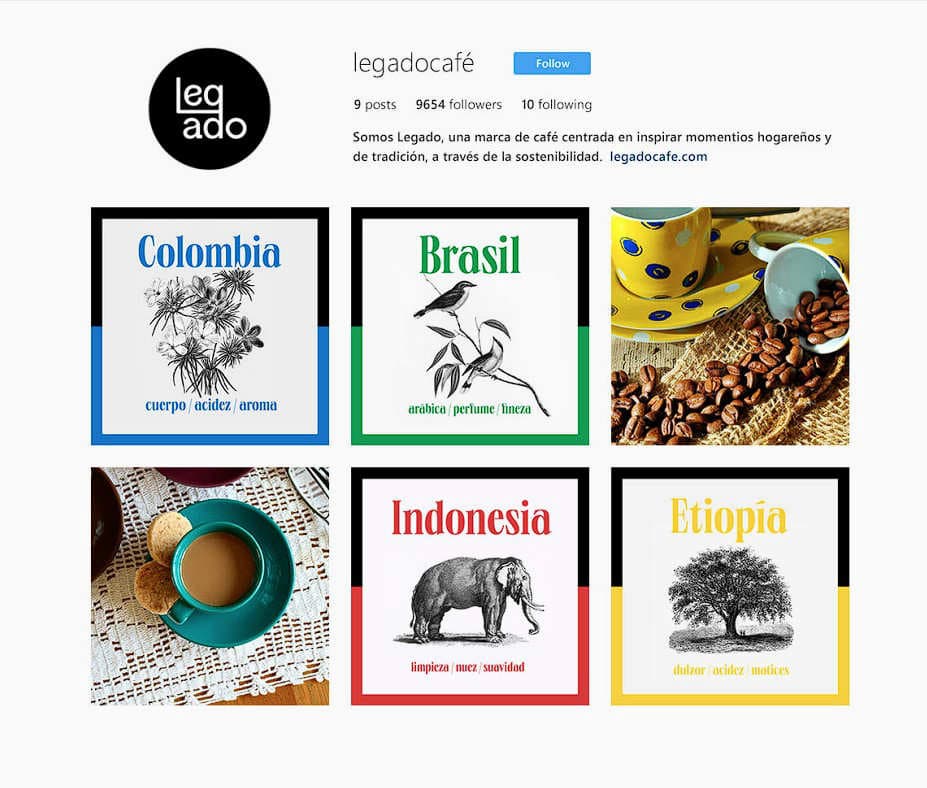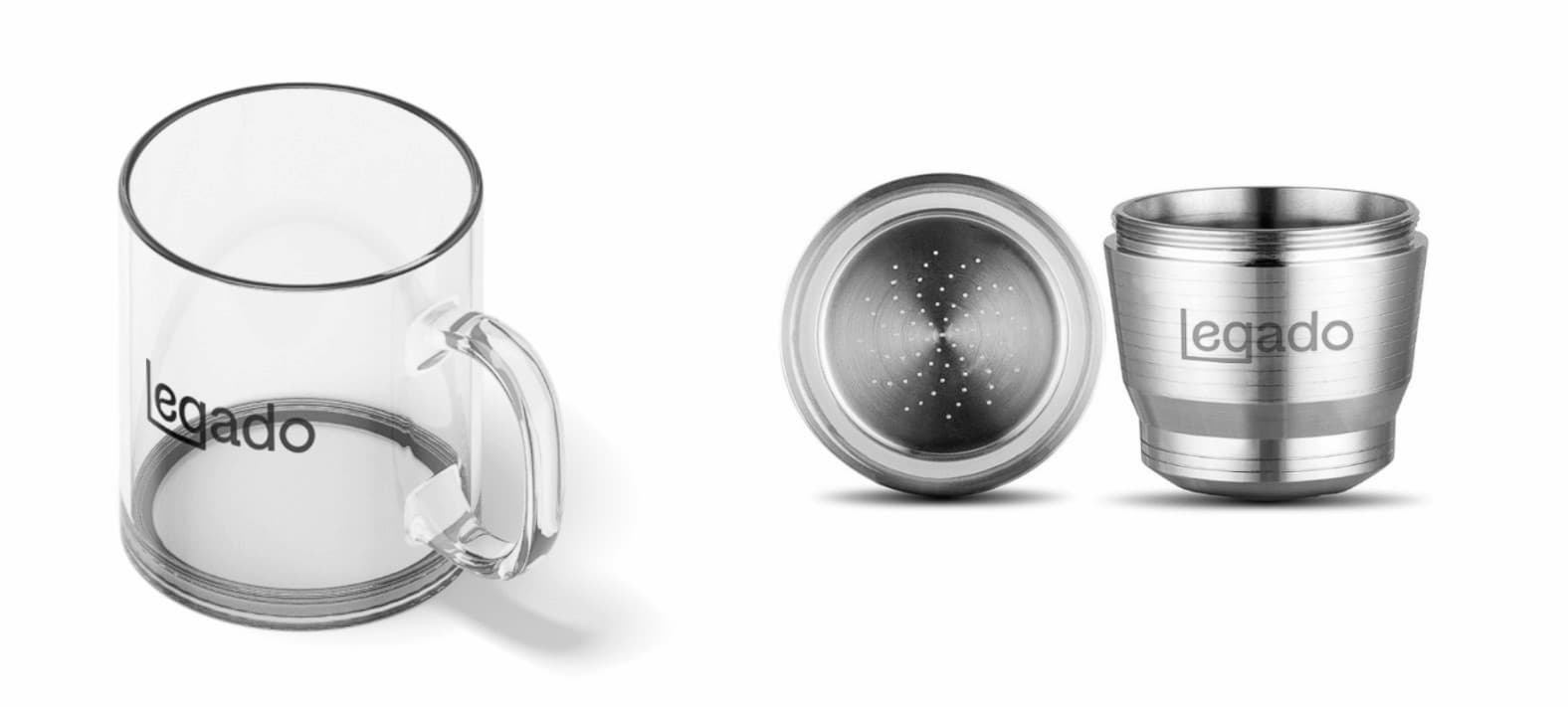 A pure, simple and adaptable logo has been chosen to communicate the brand's image through a strong and diverse identity. We used the Fleuron typeface, a sans serif, in order to convey modernity and dynamism, while allowing great legibility.
The letters are linked together, generating a solid bond that represents tradition and the safety and security of the home. In the middle of this cubicle is the "e", whose shape reminds us of a coffee bean. To reinforce the idea of tradition, we use black as the main corporate color, which communicates seriousness, quality and trust.